Product Details
Your horse will be nice and warm all winter wearing this 200g stable rug, with an integrated contoured neck cover and tail flap for added warmth. It features touch tape fastenings on the neck, twin buckle chest fastenings, adjustable cross surcingle's and a fillet string to keep the rug securely in place when your horse is rolling or laying down. The black colour means that stable stains are less noticeable and your horse will still look smart. Designed in black to make stable stains less noticeable and keep your horse looking smart.
Delivery
Customers are charged postage based on the weight of the order and where in the world the goods are being delivered. This is calculated for you in the website checkout area or by using the check delivery button above, making the shopping process quick and easy for our customers.
A guide to delivery prices can be found here.
We deliver worldwide. Please contact us for a quotation for deliveries outside the UK.
You may also be interested in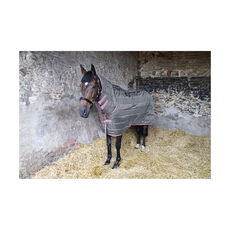 StormX Original 300 Combi Stable Rug
Size available from 4ft 6ins to 7ft 0ins
More Info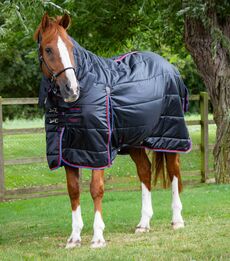 Premier Equine - Combo Stable Rug 200g
Available from 5ft 0ins to 7ft 3ins
Some lead time may apply on certain sizes.
More Info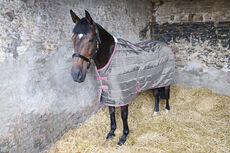 StormX Original 300 Stable Rug
Available in sizes 4ft 6 ins - 7 ft 0 ins
More Info